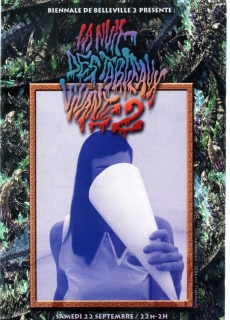 LA NUIT DES TABLEAUX VIVANTS 2
La Nuit des tableaux-vivants is a serie of one-night exhibitions conceived and curated by Christian Bernard and Jean-Max Colard. The idea is to explore how contemporary artists are revisiting the old and aristocratic leisure called "tableau vivant", in which some people are forming, on a scene and in gestures and static pauses, a live painting.
After the first edition of La Nuit des tableaux vivants in Toulouse at Musée des Augustins, the second session happened in public space, in Belleville, at the occasion of the Biennale de Belleville.
The next session will happen in Geneva, Switzerland,
in december 2013.